Hey guys, I am in need of a new headset. I have been looking at some, and the ones I like usually have some weakspots here or there. Just wondering what everyone else uses. I need a muff, over the ear style set, not one that sits on my ear. I have owned 3 over the years and really haven't been impressed with any of them. I know there are some really pricey ones out there, just cant see spending over 100 on a set. So if you have one that you like let me know, what you don't like about them and possibly a picture if its not to much work. Here are the headsets I have had over the years:
These are my Creative Fatal1ty headsets, overall they are cheap and not to bad. My one main gripe about them is they are a bit tight, and are unconformable after 3hours + use.
Next up my PX21's, I hated these headsets, head band offered no support, had some nice features but not worth the $80 that they cost. Microphone looks like something out of transformers, and cord was way to long and offered no "extension" cable to disconnect to make it shorter. This this had like a 12 foot cord on it.... way to much.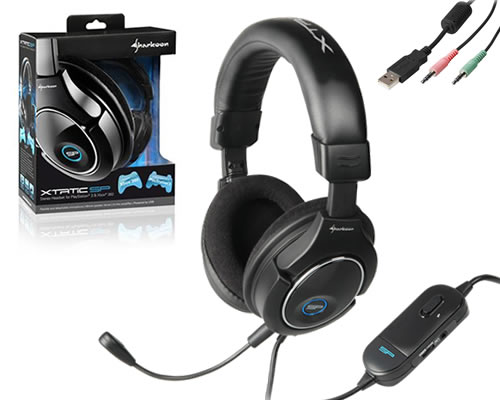 My last set, the Sharkoon X-Tatic SPs. I enjoyed these headsets, being a new company I was skeptical on the quality. They where only $45 and worked well. Although I soon found out the craftsmanship of the components where sub par, about 3 weeks after owning them, a wire came unsoldered. Then just this last week it died, no longer communicates with the PC.
I really appreciate the help guys.
_________________

igoMOTTZILLA

Admin




Posts

: 487


Points

: 3433


Join date

: 2012-01-25


Age

: 29


Location

: Le Mars



sounds like Steel Series is the way to go, look into them

After searching most of the day yesterday looking for a set, I decided to go with the SteelSeries Siberia V2 USB. I did hear though that the USB 7.1 is crap, and will be using it as a stereo set.
_________________

igoMOTTZILLA

Admin




Posts

: 487


Points

: 3433


Join date

: 2012-01-25


Age

: 29


Location

: Le Mars




---
Permissions in this forum:
You
cannot
reply to topics in this forum