IGO Episode 20: Play Saints Row 3
Feed Link:
http://podcast.iowagamersonline.com/rss.xml
Direct Link:
http://podcast.iowagamersonline.com/IGOepisode20.mp3
(right click, save link as)
Please check us out on iTunes!
http://itunes.apple.com/us/podcast/iowa-gamers-online/id508664102?ls=1
Email the podcast:
igopodcast@gmail.com
Facebook
www.facebook.com/iowagamersonline
Twitter
@iowagamers
Youtube
http://www.youtube.com/user/IowaGamersOnline

Episode 20 Notes:
Steam Sale is on!
http://www.iowagamersonline.com/t344-steam-summer-sale-is-live#966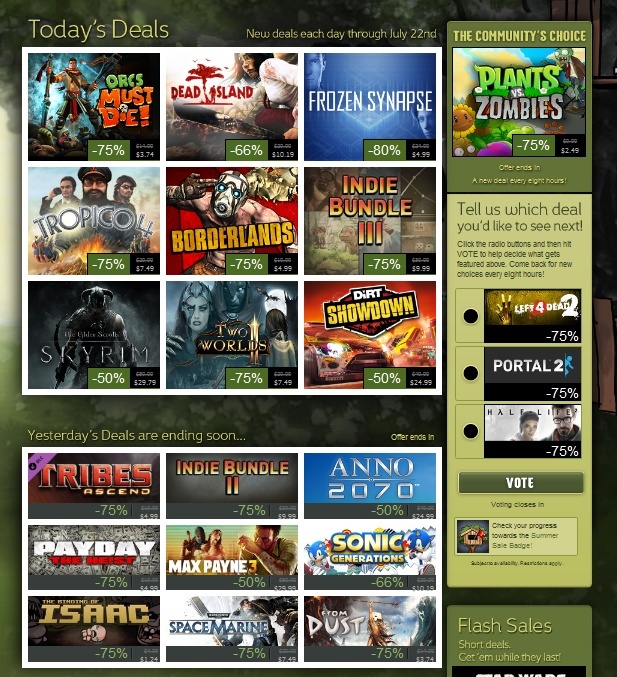 BUY Saints Row: The Third
Ouya Console
Game collection sells for $1.2million
http://www.latimes.com/business/technology/la-fi-tn-enormous-video-game-ebay-20120709,0,6539757.story
PS3 Slim v2 ?
Whats new this week: July 17
Heros of Ruin (3DS)
Tony Hawk's Pro Skater HD (360)
Resident Evil:Chronicles HD Collection (PS3)
Dyad (PS3)
Anna (PC)
Summer Stars (360, PS3, PC)
Let's Dance (360, Wii)
GTA Liberty City Stories (PSVita)
upcoming events:
LAN Lordz 101
WTI2051 S Meridian Avenue, Wichita, KS 67213
7/14/2012 3:00:00 PM to 7/15/2012 4:00:00 AM
MHOC 2012
Where: Yankton Public Library
When: Starts at 5 PM August 4th 2012 and goes 24 hours!
What games: Most popular games include: TF2, COD4, BF1942, BF2, L4D, Mech4, Blur, Empiremod, quake 3, RO2...
http://www.mhoc.net/lans.shtml
Midwest LAN 14
October 20th, 2012 for the usual 24 hours of gaming madness. However, this time around we'll be at a new facility, the Elkhorn Arena in Elkhorn, WI
The tournament schedule is obviously not even close to ready, though I can say that CS: Source will return and League of Legends will make its MWL debut. We also hope to get Starcraft 2 on the schedule, but there's a good plethora of games to be released in the next few months.
http://www.midwestlan.com/

igoDrMacro

Admin




Posts

: 950


Points

: 3892


Join date

: 2012-01-25


Location

: Oyens



---
Permissions in this forum:
You
cannot
reply to topics in this forum