DayZ will in fact be developed as a standalone game. Development and updates of the mod will continue in parallel with the development of the game, so anyone who is playing the mod now will be able to continue to do so for the time being. The project will follow the Minecraft development model; fast iterations with the community alpha available for a heavily discounted price.
The game will have a new site
www.dayzgame.com
and the mod will continue at it's present link.
read the post here:
http://dayzdev.tumblr.com/

igoDrMacro

Admin




Posts

: 950


Points

: 3829


Join date

: 2012-01-25


Location

: Oyens



Forgot to mention also that it hit 1 million unique users today!

igoMOTTZILLA

Admin




Posts

: 487


Points

: 3044


Join date

: 2012-01-25


Age

: 28


Location

: Le Mars



It seems the DayZ standalone will be hitting sooner than expected. Dean Hall, the mastermind behind the DayZ mod has said the game needs to be out before the end of the year to achieve what they have to do with it, no exceptions. Also, another good thing in the game will be cheap. How cheap? we don't know yet. Big names like Valve and Notch, the backbone of Minecraft, have offered to help write the early stages of code for the game. Although all of this early help may help speed up progress, two of the people responsible for making the new Chernarus where arrested in Greece. The reason for the quick pace and price of the game is for fear of people copying the game. If they get it out fast and sell fast they will not have to much problems dealing with this, but if release is delayed someone may get that bigger piece of the pie. I can't wait for this!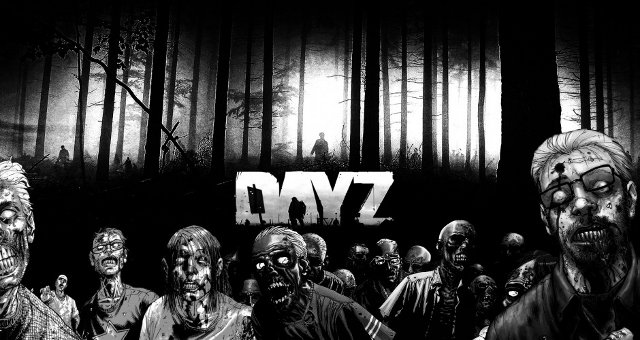 igoMOTTZILLA

Admin




Posts

: 487


Points

: 3044


Join date

: 2012-01-25


Age

: 28


Location

: Le Mars




igoMOTTZILLA

Admin




Posts

: 487


Points

: 3044


Join date

: 2012-01-25


Age

: 28


Location

: Le Mars



The standalone game for DayZ may be pushed back to a 2013 release due to major changes made to the game's engine, creator Dean Hall wrote on the game's official Tumblr.

"We are still working towards a target for an initial foundation before the end of the year," Hall wrote. "But we will slip this date if needed, we will not compromise the project for the short-term gain of meeting this date."

Hall said the DayZ team wants to "do things properly," and have been "very bold with our architectural changes." The game will adopt a server-client model familiar to modern MMOs, and the game will now support weapons customization.

"In many ways, once this phase is completed — one could effectively say that DayZ is running on a new version of the engine," Hall said. "While the graphics may look the same (for now), under the hood so much is being completely rewritten."

Hall confirmed that the game and all future patches would be released through Steam. Gameplay and graphics settings will be handled server-side and controls have been re-mapped "using inspiration and design lessons from games such as Minecraft."

Hall has also hired a new full-time map designer to take over where developers Ivan Butcha and Martin Pezlar left off before being arrested by Greek police in September

igoDrMacro

Admin




Posts

: 950


Points

: 3829


Join date

: 2012-01-25


Location

: Oyens



---
Permissions in this forum:
You
cannot
reply to topics in this forum