IGO Episode 46: Revisited and Reviewed
Feed Link: http://podcast.iowagamersonline.com/rss.xml
Direct Link: http://podcast.iowagamersonline.com/IGOepisode46.mp3 (right click, save link as)
Please check us out on iTunes!
http://itunes.apple.com/us/podcast/iowa-gamers-online/id508664102?ls=1
Email the podcast:
igopodcast@gmail.com
Facebook
www.facebook.com/iowagamersonline
Twitter
@iowagamers
Youtube
https://www.youtube.com/IowaGamersOnline
Episode 46 Notes:
Dr.Macro is playing L.A. Noire, look for a Revisited and Reviewed coming soon!
Skyrim DLC finally coming to PS3?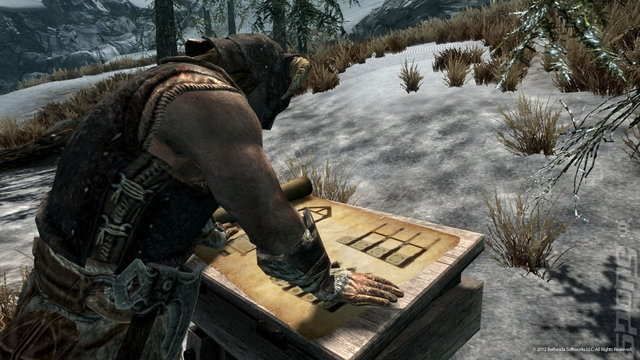 Disney Infinity created to compete with Skylanders
Dean Hall (creator of Day Z) lashes out at War Z
"I am angry about the WarZ. I'm very angry. I'm quite hurt personally because anyone can see how similar the words are, and while the average gamer knows the difference individual people don't. I've had family members/close friends mistake the difference and confront me about what they believed was unethical behavior they thought I was making. I really don't think anyone can understand just quite how exasperated that can make you feel when you've gambled everything on something, put your whole self and reputation on the line. So it hasn't made my life very pleasant and I disagree entirely with the conduct and how consumers have been treated.
I think the word "scam" is such a loaded word that isn't really relevant in the discussion, much like the word "terrorist" is a very loaded word and very much dependent on point of view."
Whats new this week: January 22, 2013
Ni No Kui (PS3)
The Cave (PS3, 360, PC, Mac, Wii-U, Linux)
Strike Suite Zero (PC)
Devil May Cry (PC)
*Sim City Beta 25-28 http://www.simcity.com/en_US/beta/info
This week we continue our discussion of the Big upcoming 2013 releases:
Crysis 3
Day Z
Elder Scrolls Online
Dust 514
Company of Heros 2
The Walking Dead: Survival Instinct
UPcoming Events:
Fists and Frags 2
Event location: Nebraska City Campus Union, Heritage Room February 2nd
LAN Party – 10:00 AM to 10:00 PM
Game Divisions:
Halo 4 2v2 team slayer.
Black Ops 2 2v2 team deathmatch
Super Street Fighter 4: AE 2012
Ultimate Marvel vs Capcom 3
Additional Details:
http://heartlandesports.org/archives/1231
_________________

igoDrMacro

Admin




Posts

: 950


Points

: 4218


Join date

: 2012-01-25


Location

: Oyens




---
Permissions in this forum:
You
cannot
reply to topics in this forum